Digital signage hardware to increase your businesses profit.
Advertising is vital for the success of a business; this is why using digital signage hardware is so successful.
Even the oldest profession in the world needed to advertise! But now, no matter where we look there are electronic signs everywhere. From shopping malls to places of worship, the simple fact is that digital signage works, so let us look at the digital signage hardware solutions available to the everyday business owner.
Wall mounted digital signage is there for everyone to see, it can display the specials on the menu in a Quick Serve Restaurant, it can provide automotive service promotions in an automotive garage, or just used to promote a small mom and pop stores inventory.
Essential parts of a profitable digital signage hardware deployment.
Let us look at what is needed for the digital signage hardware to function almost straight out the box.
Content creation, this is essential and can be simply created using free templates available online, or by using images you have taken of your service or product. Failing that, if you are reselling a product you could ask the manufacturer to provide high quality images. Then once the content is created how you want it to appear, you just add it to the media player using a flash drive.
Set up the ads using the onscreen menu, set the time you want the screen to power on and power off at the end of the business day and you are set, that is presuming you have powered the unit up.
Mounting the digital signage hardware.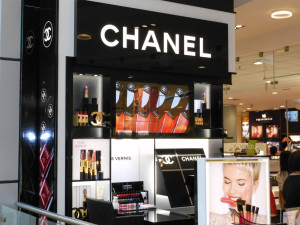 Wall mounted displays specifically designed for digital advertising can be placed in either portrait or landscape, the best position in our experience is portrait, otherwise it just looks like a television.
As the name suggests, these come in a floor standing housing that is designed for indoor use, content creation and updates are carried out just as before. Yes these have more impact; they tend to engage more with consumers.
The housing can even be wrapped in vinyl to brand the kiosk with the logo of the business, adding more impact to the advertising message.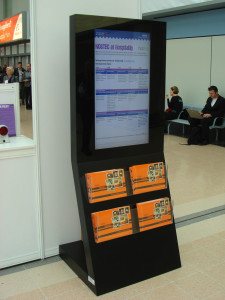 Screen sizes.
Both solutions come with commercial grade screens, which is essential as the digital signage hardware is capable of running 24×7. These high tech displays are available in sizes 32", 40", 42", 55" and 65". Normally the most affordable solutions are the sizes up to 55", the jump to 65" is usually too much.
Now when you compare printed advertising, there is no comparison, you are competing against other contractors and businesses offering similar products and what's in tonight's edition of the paper are thrown away tomorrow. This is one of the reasons why newspapers usually have an online presence.
Digital advertising has been around for a while, but now the costs are falling, enabling business owners to get in and use digital signage hardware to promote their business.